In November 2015, the reel shaft in one of my element housing units (EHU) broke. This is what it looks like without the reels (photo A).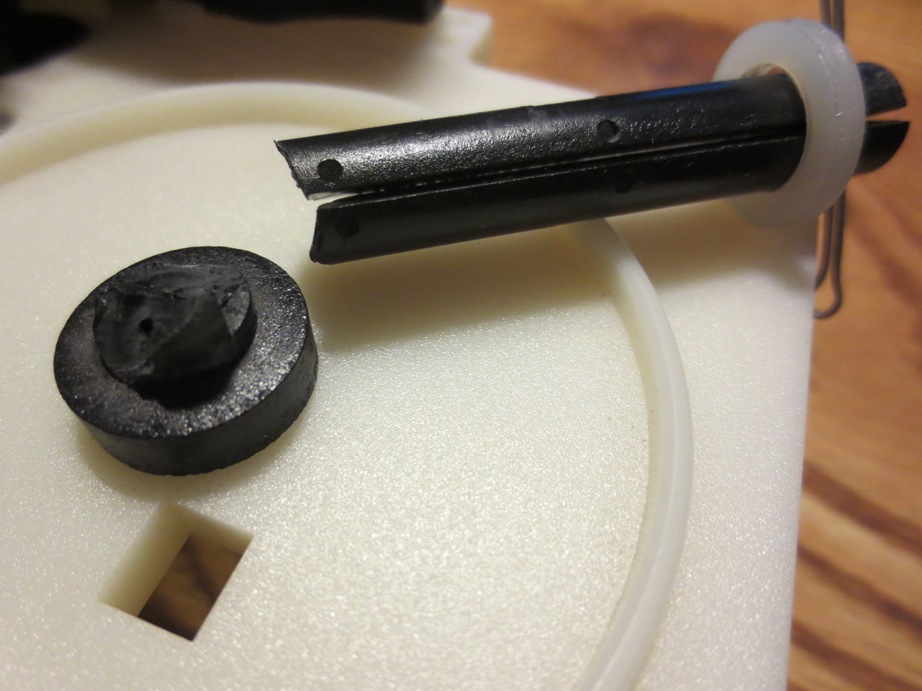 The shaft actually looks like two pieces of plastic molded together at the bottom where it mounts to the shaft plate (photo B). A cotter pin and nylon washer hold the reels onto the shaft.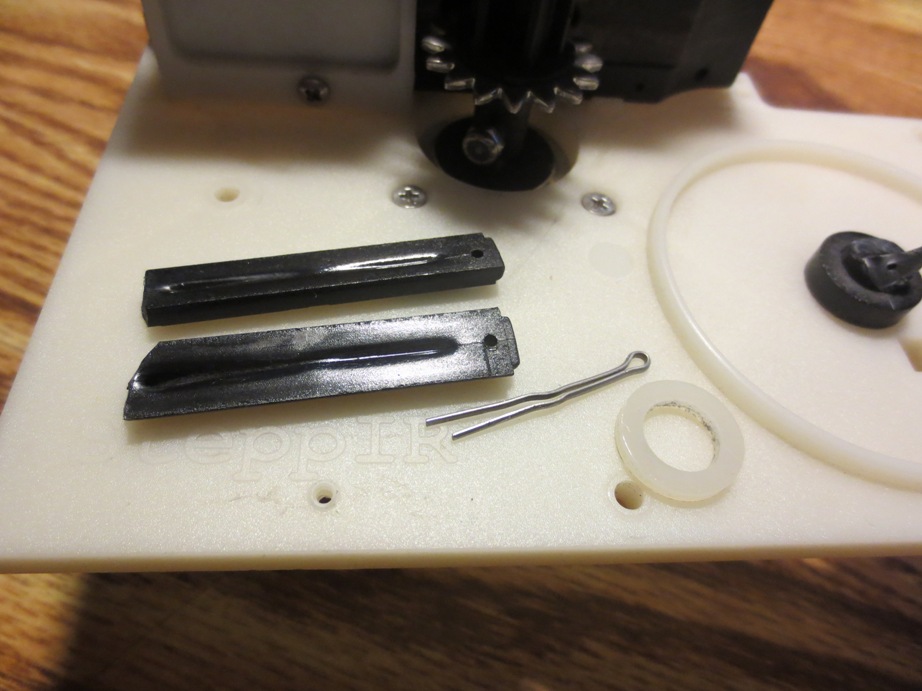 Here is the back side of the plate (photo C) where the reel shaft is attached to the plate. It looks like the base of the shaft is molded to the plastic plate by heating the shaft base.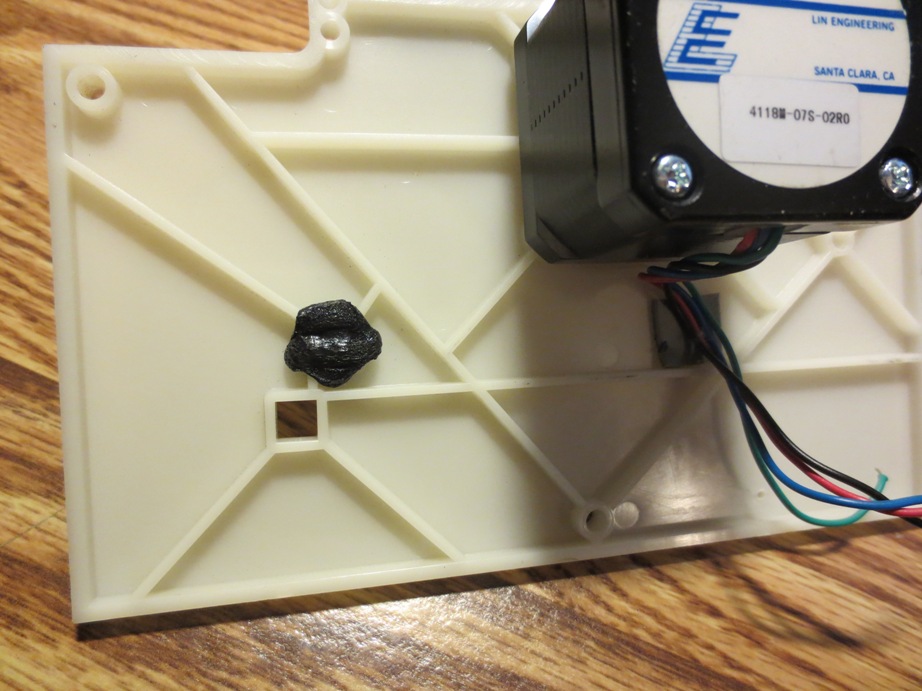 I called SteppIR to get a price on the shaft. I was told that you buy the plate with the shaft already attached. I think the price was around $22 for the plastic plate with reel shaft attached.