We adopted Isabella is December 2005. She now has the house all to herself and I think she likes it that way. She is a very mild-mannered cat and a joy to us.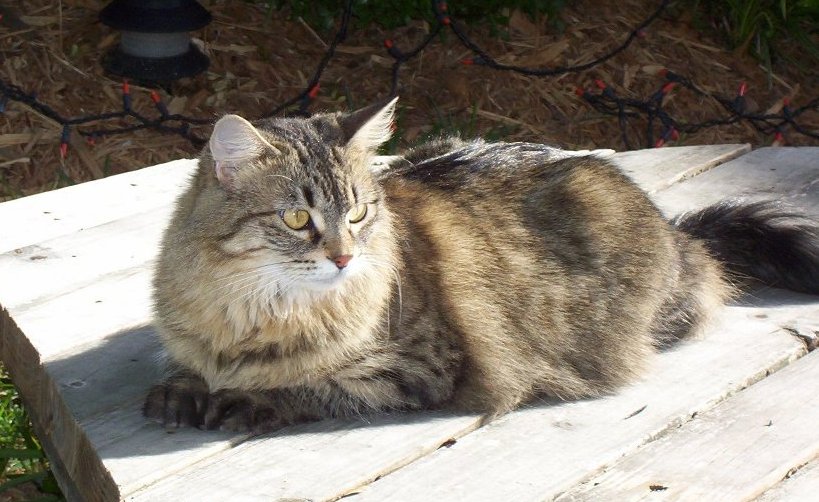 Isabella hiding in the garden during Halloween.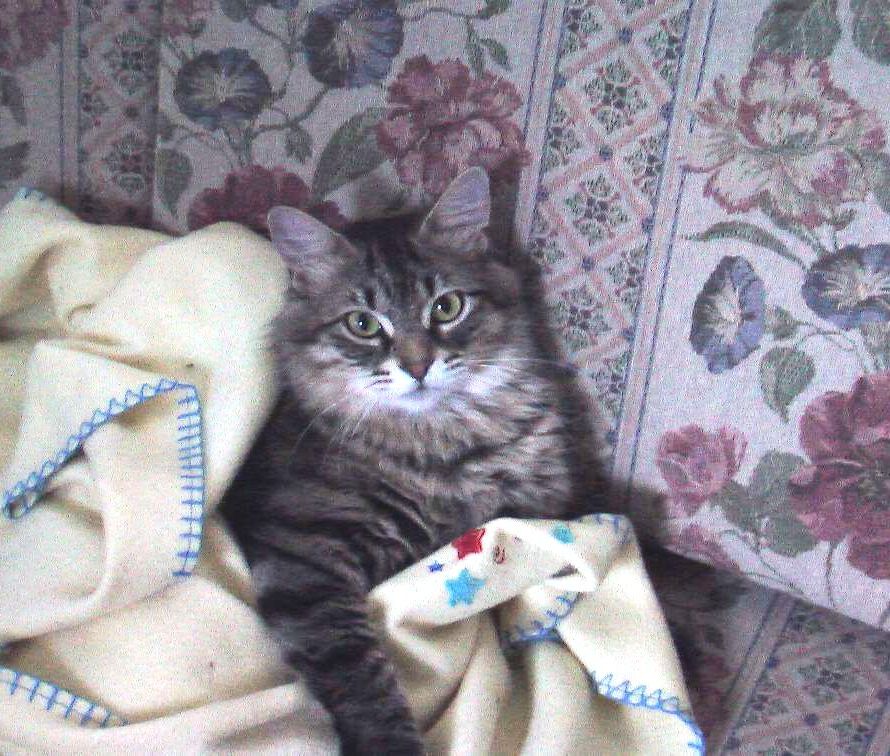 Unlike her sisters, Isabella is more like a normal cat and does normal cat things.